CORPORATE OFFICERS
Robert Mau serves as President. Mr. Mau brings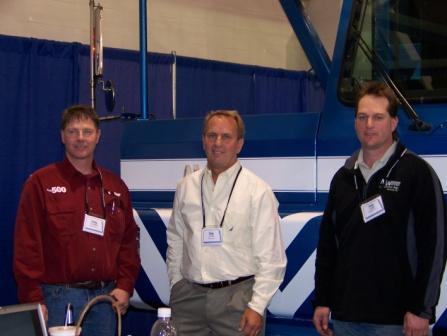 more than 30 years of diversified energy experience to
MW Industries, Inc. His background includes managing an oil and gas exploration and production company, an oilfield well service company and has previously operated a drilling company.
Greg Wiedmer serves as a Vice President and Sales. Mr. Wiedmer is a second generation operator of service/workover rigs in the Williston Basin. He brings more than 25 years of hands on experience with rigs, their design and operations.
Tom Mau serves as a Vice President and Operations Manager. Mr. Mau brings over 15 years of experience in welding, fabricating and manufacturing of oilfield equipment.

Steve Bakke, CPA, serves as Secretary/Treasurer
of MW Industries, Inc. He brings over 28 years of
financial and accounting expertise. Pictured Above from left to right: Greg Wiedmer, Bob Mau and Tom Mau